A group of our very own GCS teachers and staff members took a trip to historic Philadelphia, PA for ISTE LIVE 23, the biggest and most-recognized international conference for educational technology! Members were thrilled to attend this prestigious event alongside nearly 19,000 other educators and professional staff from around the world at the Philadelphia Convention Center.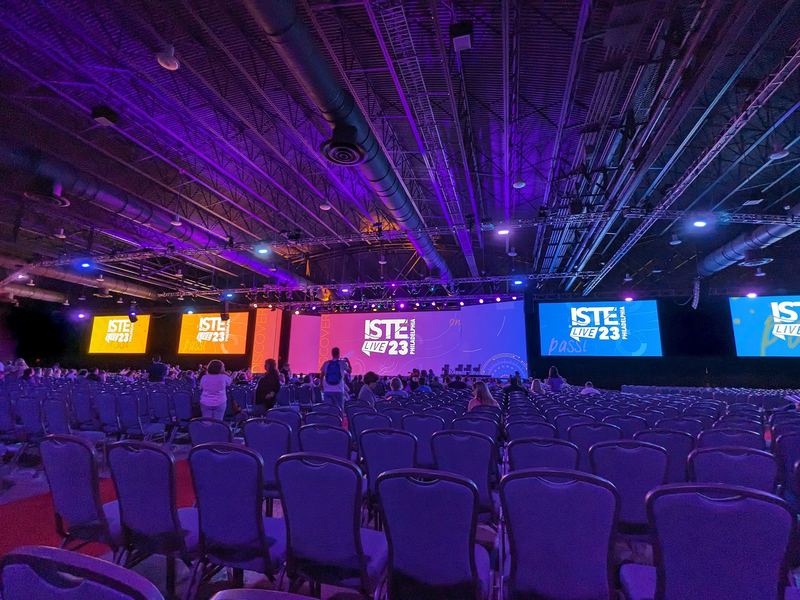 The purpose of the trip was clear: to learn more about new, cutting edge trends in educational technology and bring that knowledge back to further strengthen Gilmer County Schools as leader on the forefront of the field. As stated in the mission statement of the International Society for Technology in Education (ISTE), we believe in the transformative power of technology in teaching and learning, and our teachers and staff are excited to share the knowledge gained with colleagues in order to inspire and engage our students.
ISTELive 23 was an adventure that exceeded expectations! With nearly 1,000 sessions presented by global experts, we gained practical strategies and ideas that we can implement right away. The sessions included topics such as integration of blended learning, AI, computer science, maker-spaces, AR/VR, digital storytelling, and so much more. Many of these interactive training sessions were led by teachers from all over the U.S. as well as abroad. In addition, major industry leaders showcased cutting-edge advancements in education. Renowned companies like LEGO, Apple, Google, Microsoft, Dell, Adobe, and numerous others unveiled the latest trends and innovations that are shaping the future of education.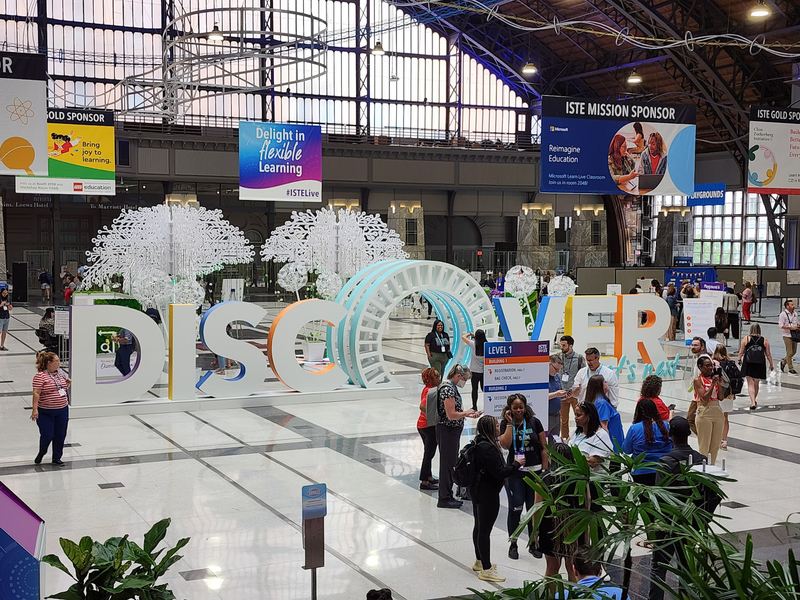 One of the highlights was exploring the colossal expo hall, where attendees had the opportunity to see cutting-edge software and hardware while connecting with nearly 500 companies and exhibitors. It was a fantastic chance to discover new tech tools and explore professional collaboration opportunities.

Attending ISTE LIVE 23 was truly an inspiring and collaborative experience. Our staff is excited to bring back the knowledge and ideas we gained to our students and community. Thank you to all who organized and supported this incredible event that truly opens doors to innovation in education! #ISTELive23 #EdTechConference #InspirationInPhilly