Just before Thanksgiving break, the GCES attendance team surprised our students with a treat! Our students enjoyed popcorn, pretzels, candy, and watched Charlie Brown's Thanksgiving. These are the kind of surprises we like to give our students just for being here!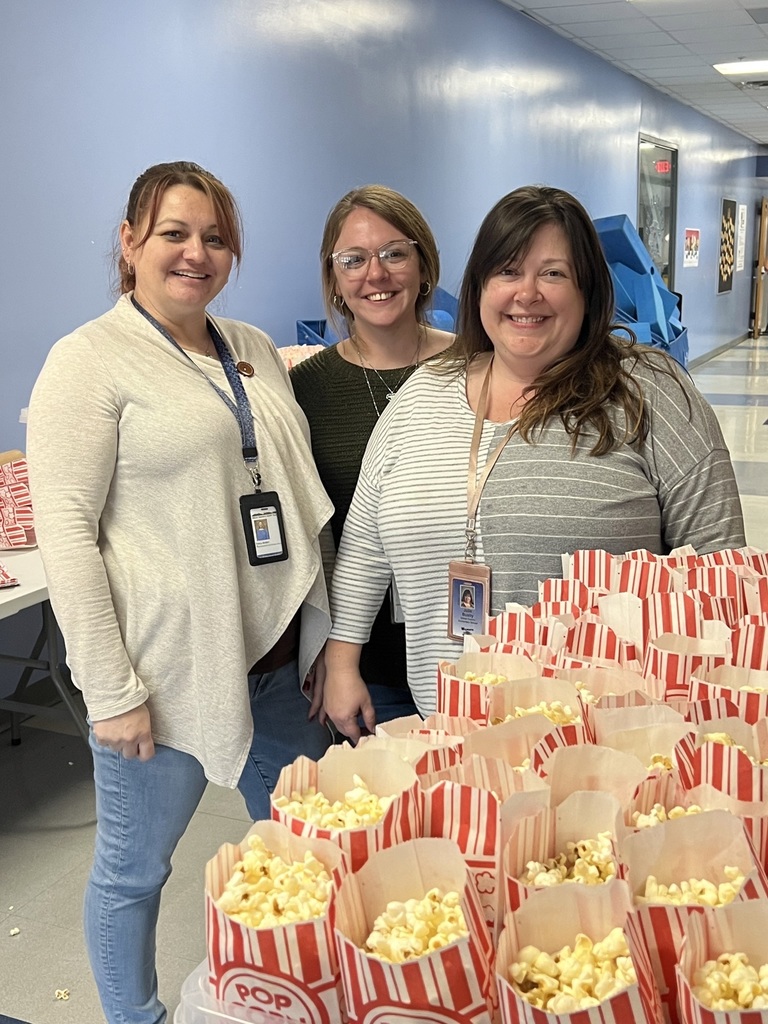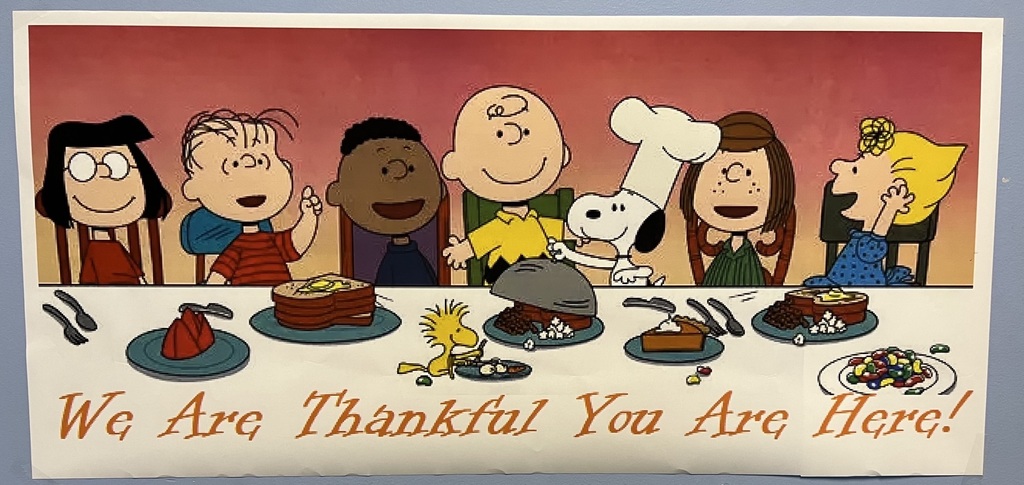 GCES Holiday Luncheon will be on Wednesday, December 21st. Parents/guardians are invited to eat with their child/ren during their regularly scheduled lunch time. Paperwork is coming home with students today and registration forms are DUE by FRIDAY, NOVEMBER 18th. This will help us to place necessary food orders for the Holiday Luncheon.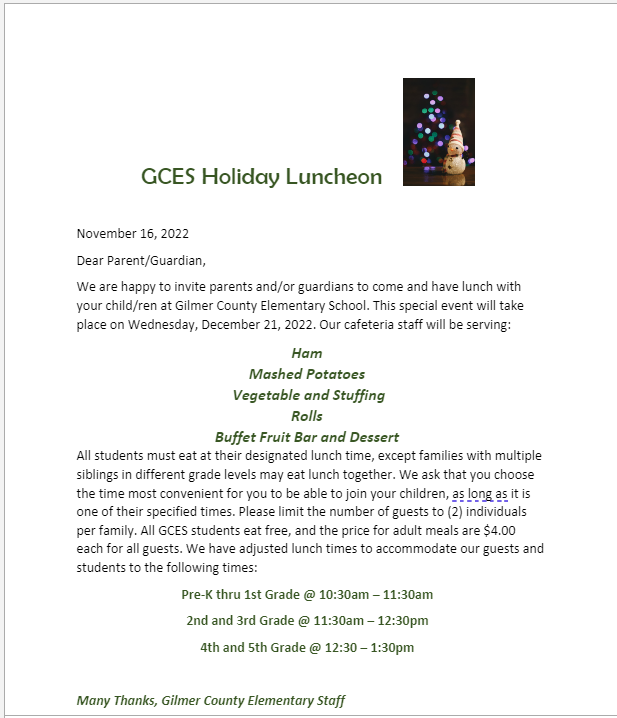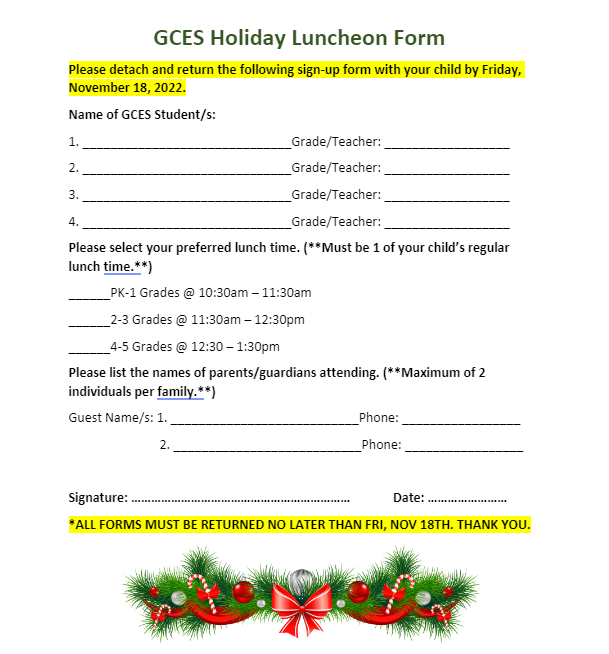 5th Grade will host our GCES Veterans Day Program on Thursday, November 10th. Please see attached flyer for more information. The program will be at 1:30pm in the GCES Gymnasium.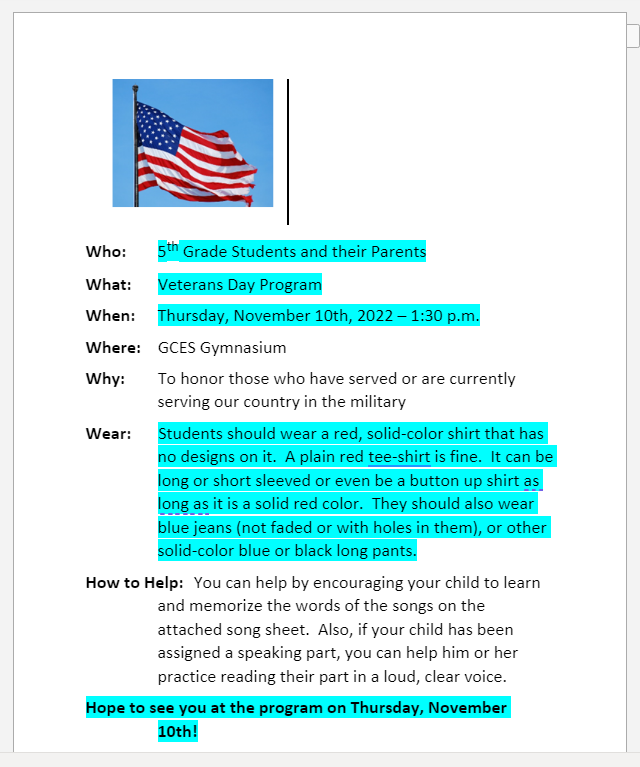 Songs of the 70s--3rd/4th Music Program will be on Friday, October 28th at 1:30pm in the GCES gymnasium. Please see the informational flyer attached that Mrs. Leggett sent home with 3rd/4th grade students.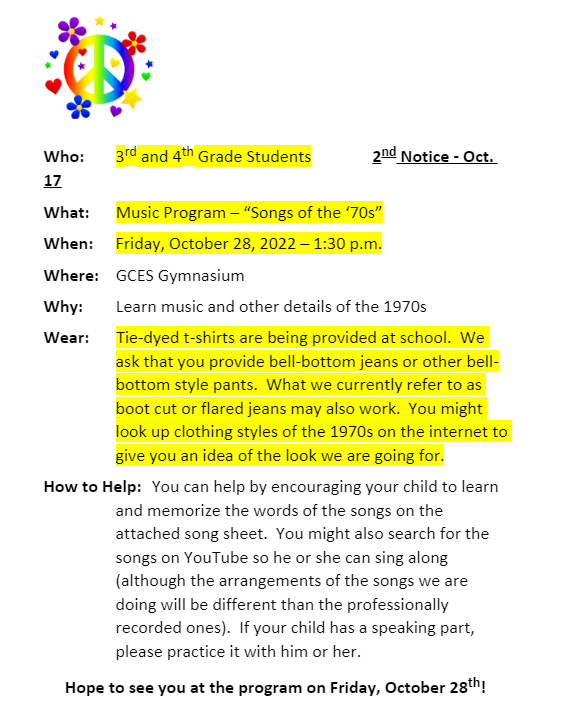 Congratulations to all GCES award winners at our monthly Awards Assembly on October 10th. Let's Go Wildcats!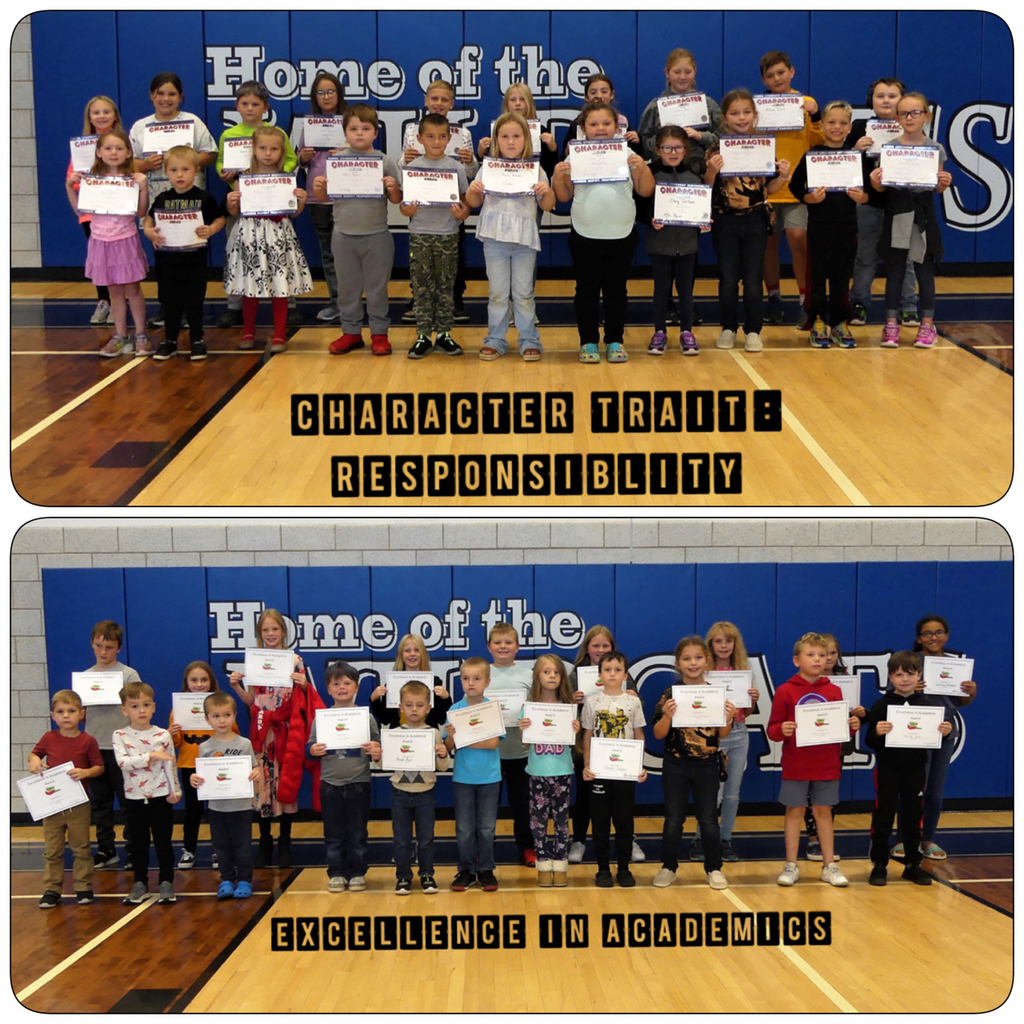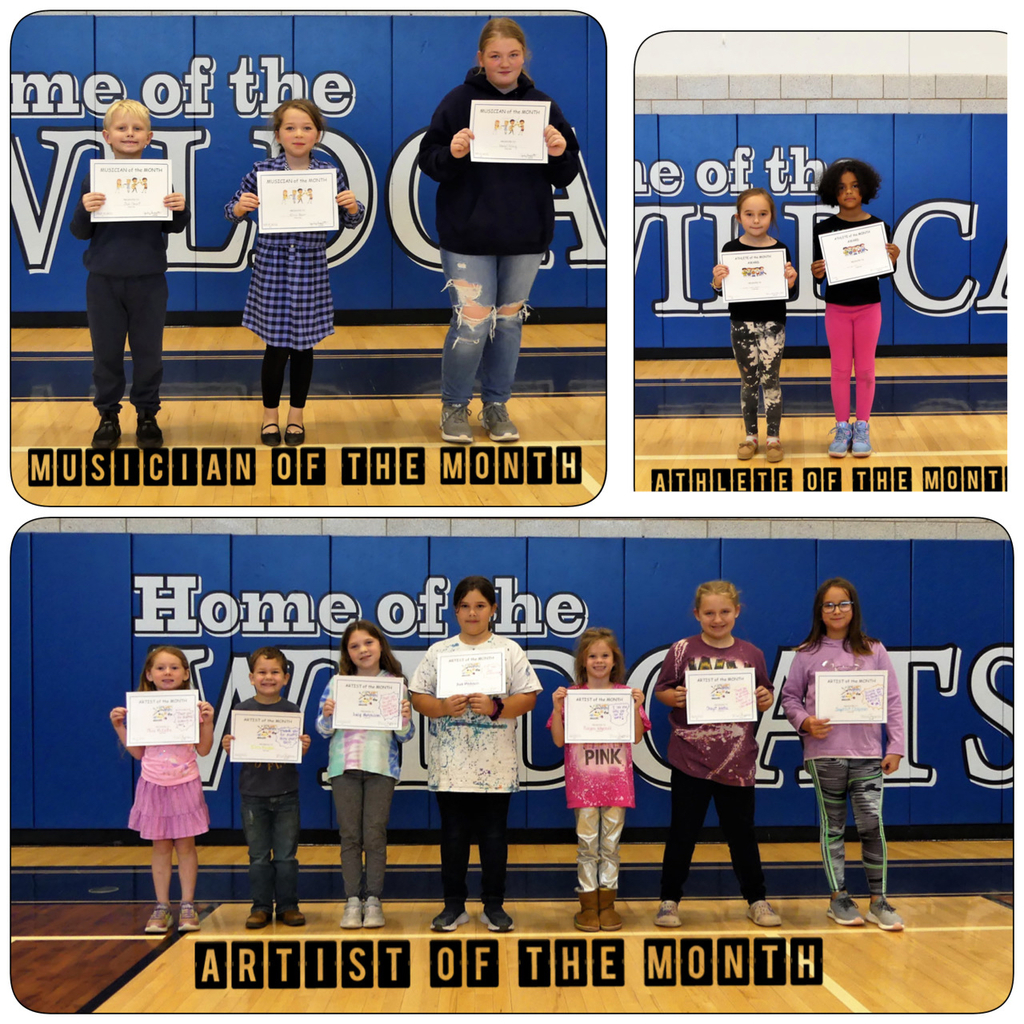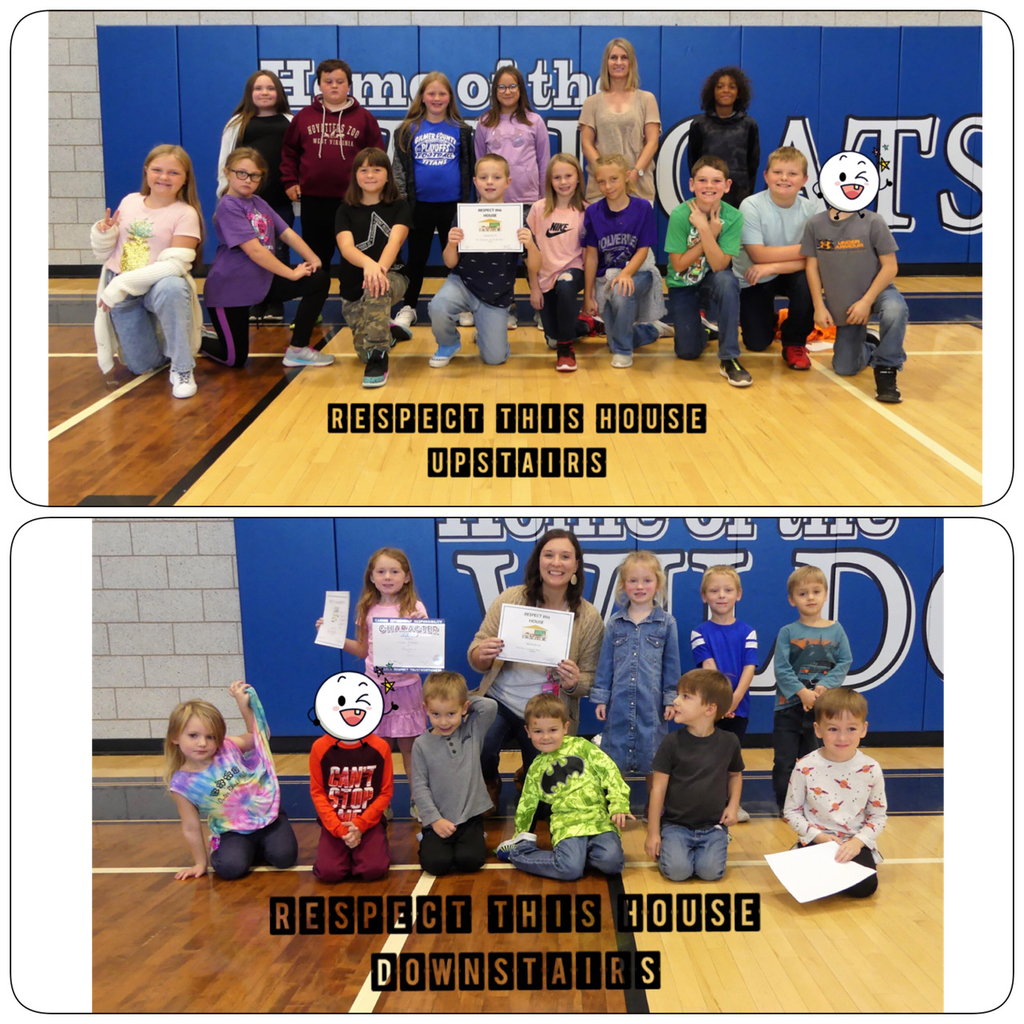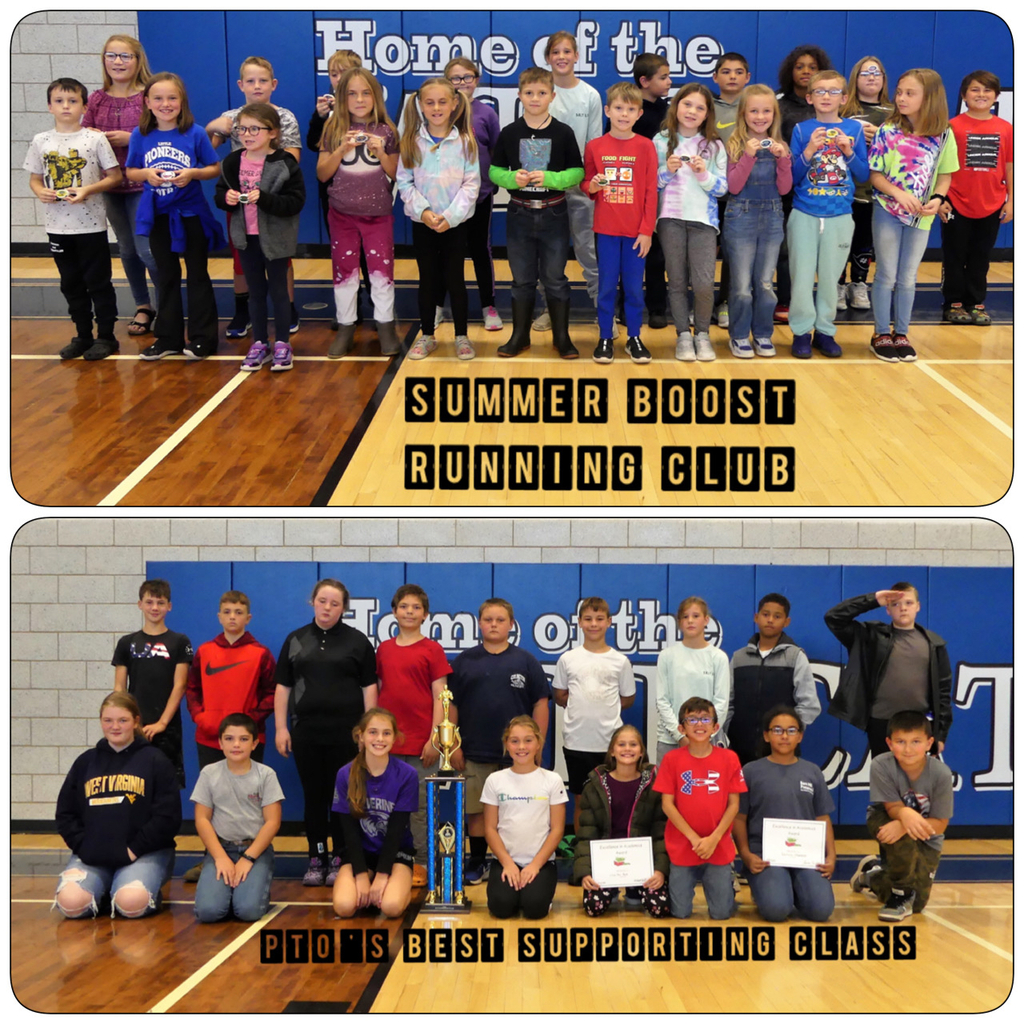 Red Ribbon Week is October 24th-28th, with the GCES Halloween Parade on Monday, October 31st. Please see image of flyer for more details.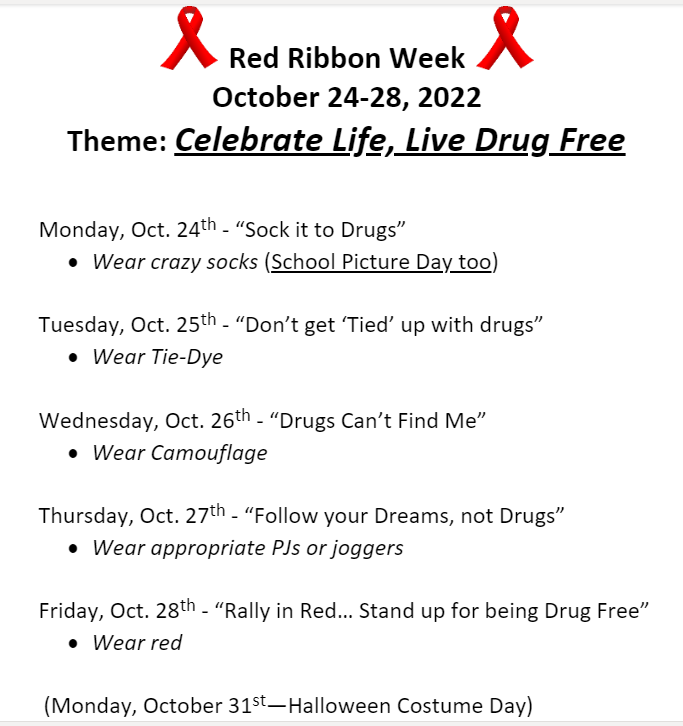 There have been a lot of exciting events happening at GCES lately. One such event was Heritage Day on October 7th. We would like to thank the staff members who helped organize this event as well as all the fantastic presenters who spent the day sharing their knowledge with our students.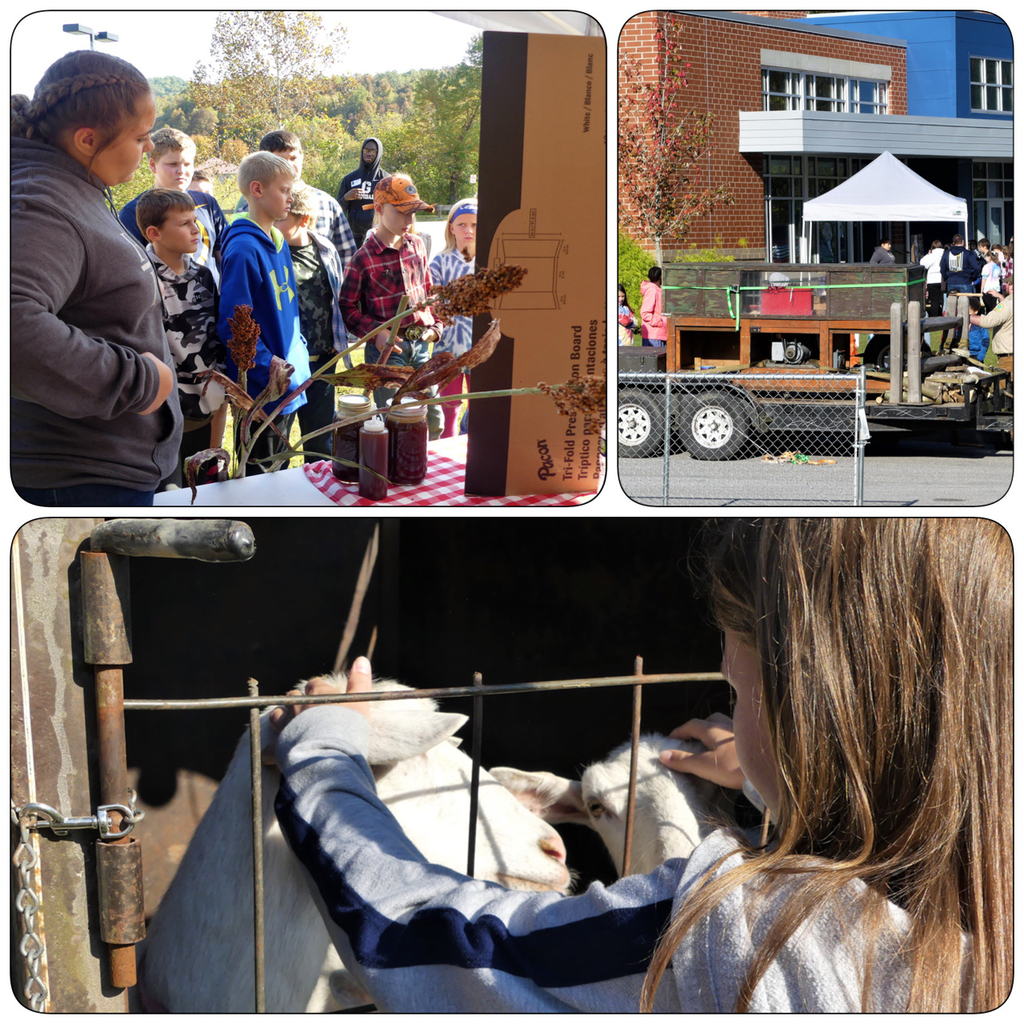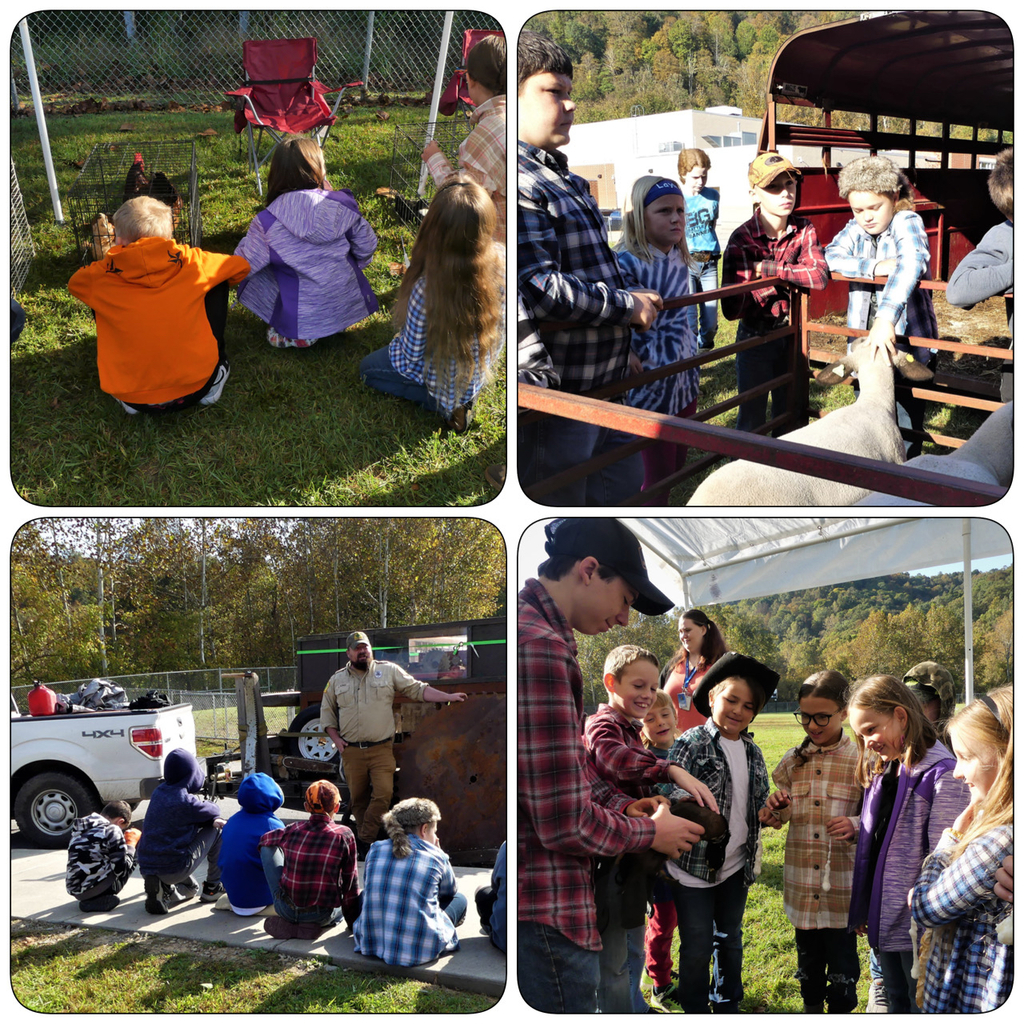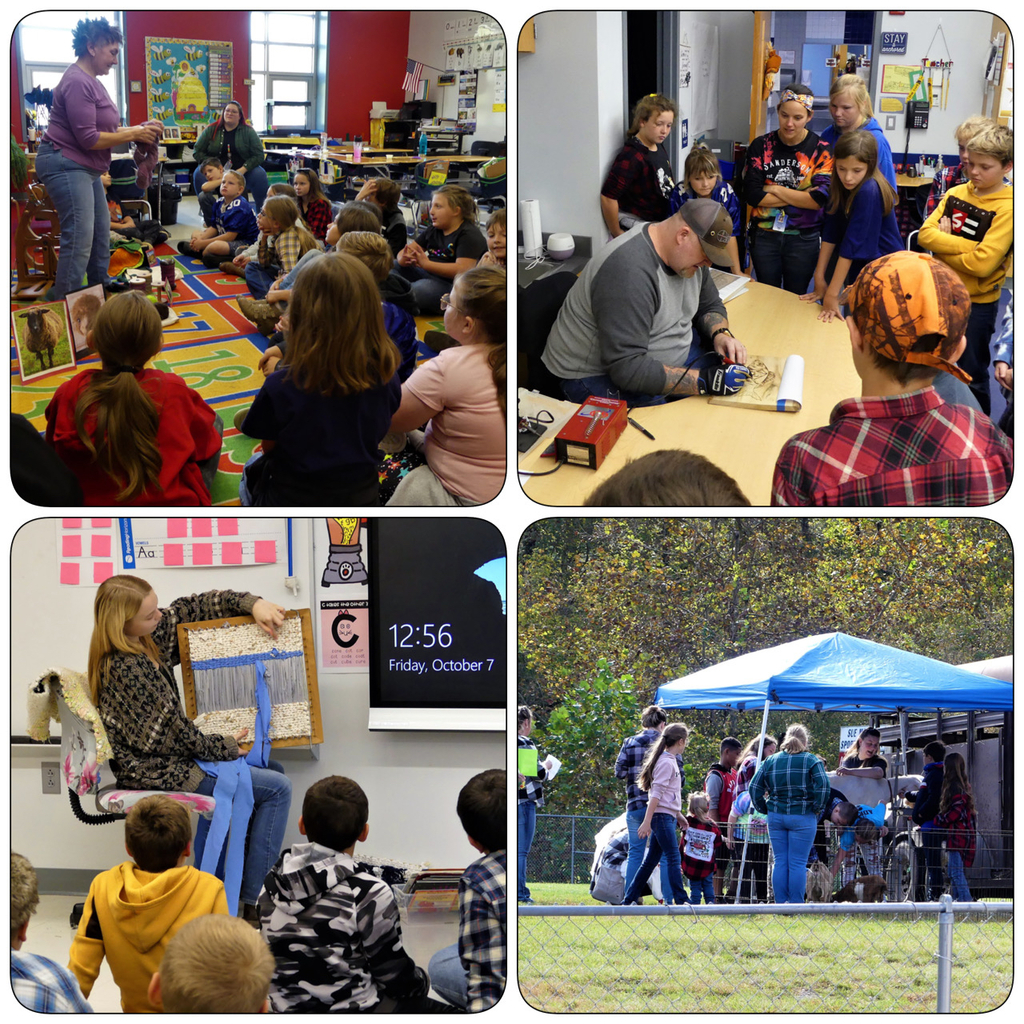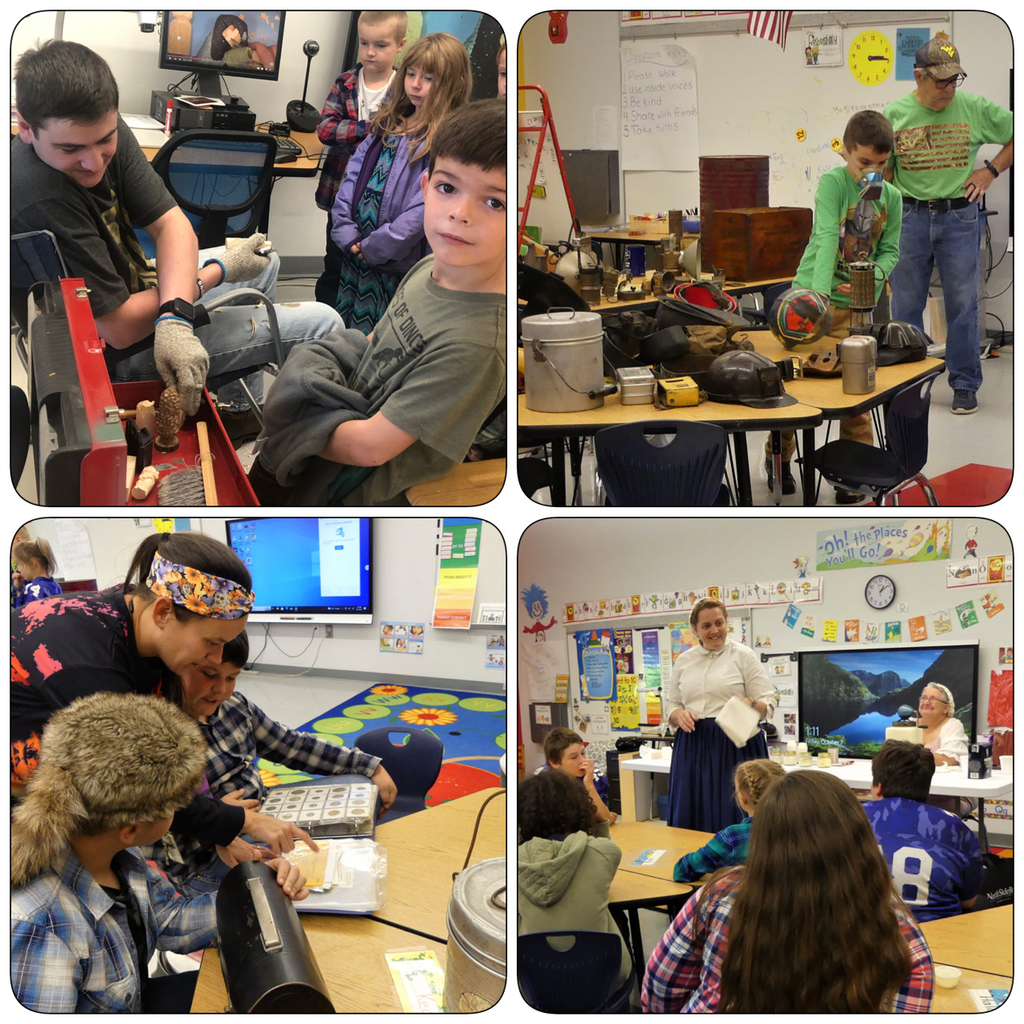 Gilmer County Elementary School is seeking basketball coaches for the upcoming season. These jobs are posted now and until Friday, October 7th at 3:00PM. If you or someone you know is interested in joining the program, please contact Mr. Fox at (304)462-7338.

Gilmer County Schools and invites you to participate in Family Cyber Safety Night, a free live-stream event for all K-8th grade families. You'll team up with your child(ren) to learn important cyber safety concepts, such as how to build strong passwords and guard against phishing scams. Then you'll create your own Family Cyber Safety Plan to protect your family online. Sign up to attend at bit.ly/CyberFamily22. You'll love it, and help inspire your children to be safe online!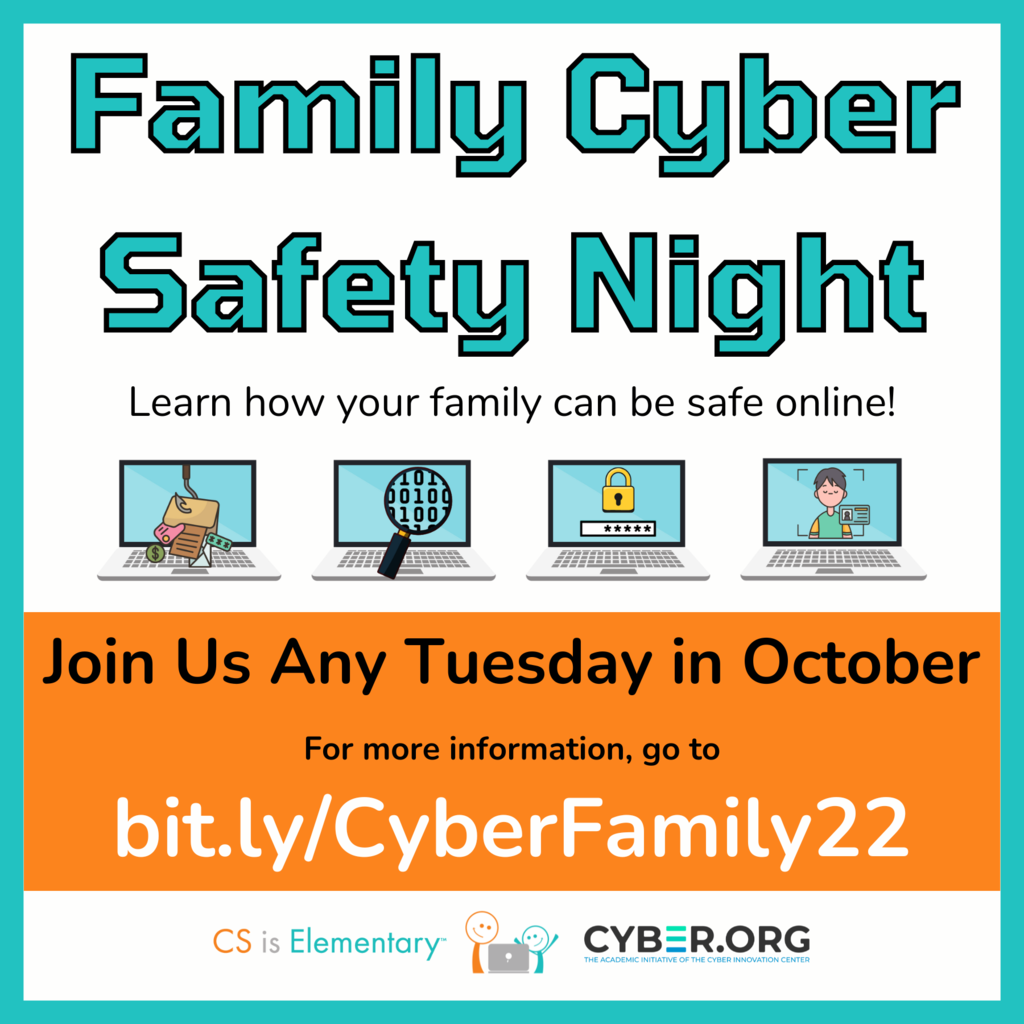 It has been a very exciting week at Gilmer Elementary. To celebrate Attendance Awareness Month students were encouraged to take part in a fun attendance themed spirit week. We enjoyed seeing the students participate! On Thursday, students were treated to a snow cone during their recess provided by Communities In Schools Liaison, Julie Busby, Psychosocial Program Coordinator, Tracy Arden, and Truancy Diversion Interventionist, Mischell Workman. The students were very appreciative and excited. One student said, "This is the best day ever!" On Friday, students were given a refrigerator magnet with attendance reminders to take home to share with their families. Although Attendance Awareness Month is only in September, attendance awareness is important every day. Please continue to support your students' success by promoting excellent attendance, because who knows when the next surprise treat might be!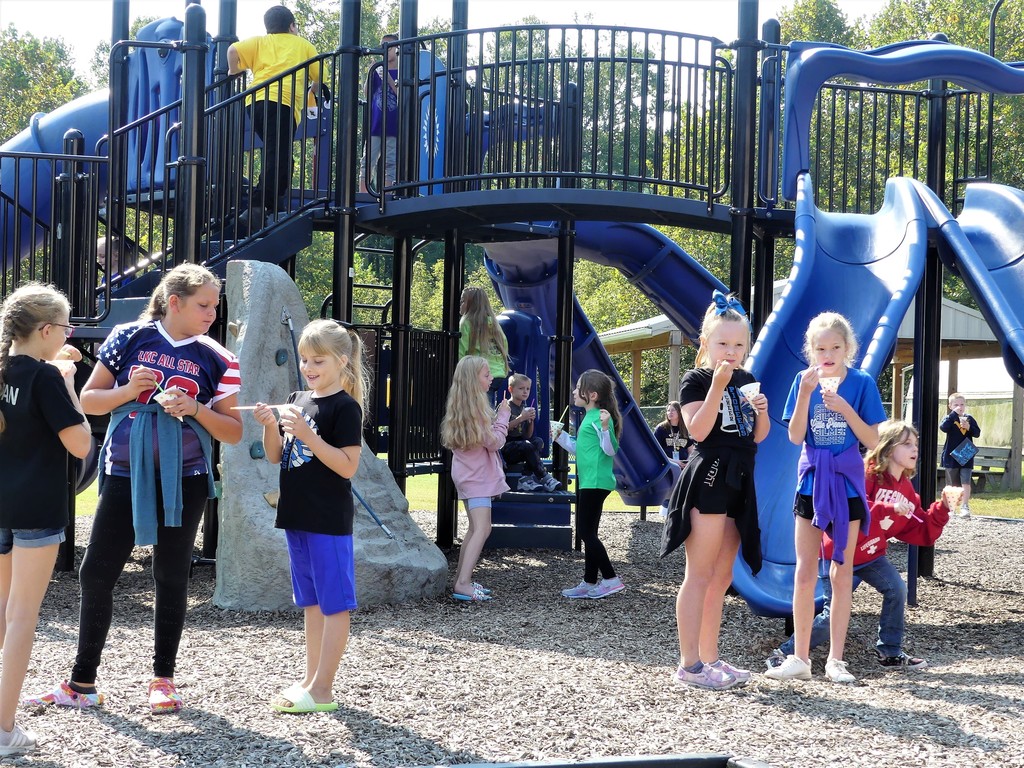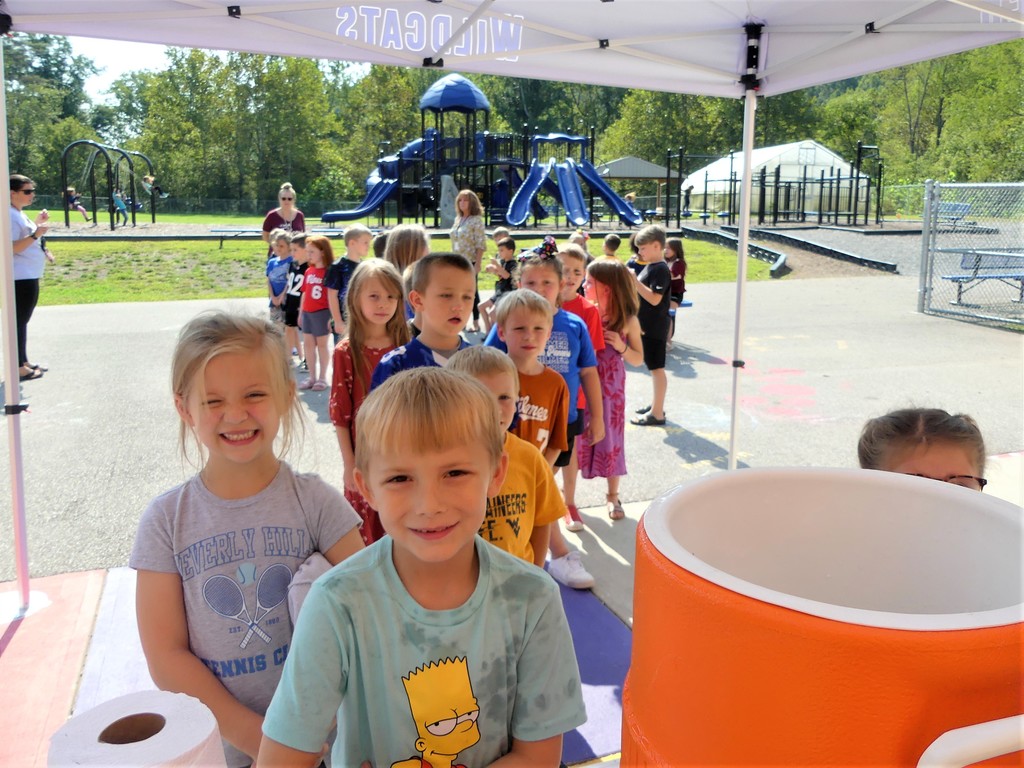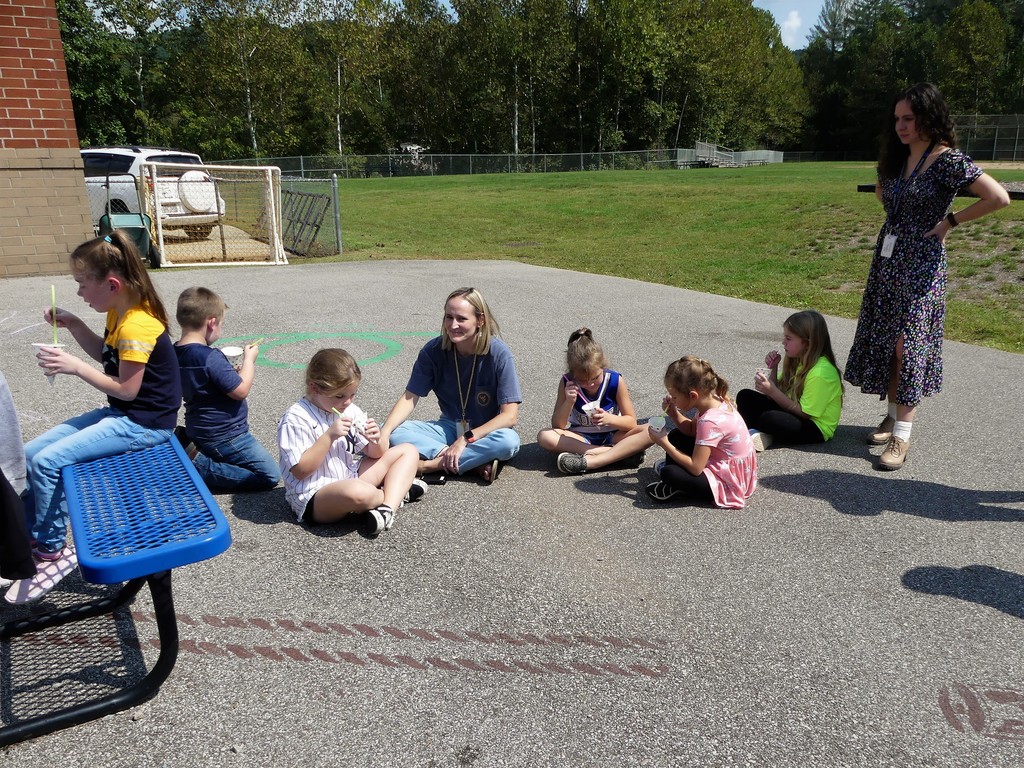 Check out some of this year's Title I Parent & Family Engagement Events for the 2022-23 School Year! Come join us! *Please note that dates and times are subject to change.*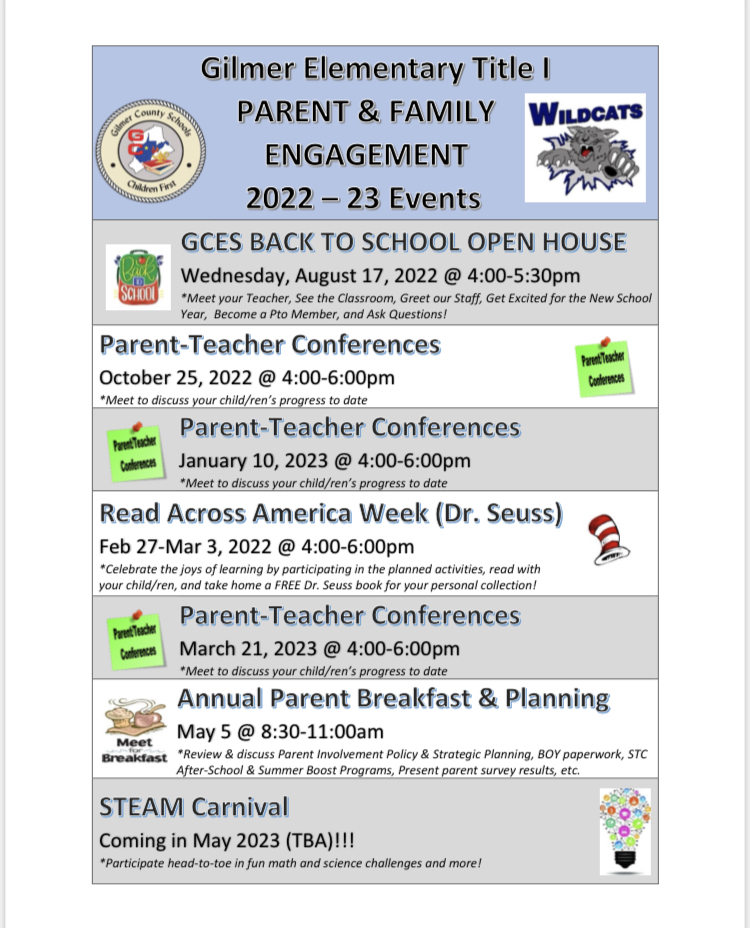 Students who took the West Virginia General Summative Assessment or SAT School Day in spring 2022 will receive an email at their K12 student email account by Friday, September 16. The email will contain a link to an individual student video score report. Please have your child check his or her student email account for the link. Simply click on the link and enter your child's date of birth to access the video score report customized specifically for your child. Be sure to check out the links to resources that are also provided. A paper copy of this information will be mailed out by Friday to all parents/guardians in addition to the email. If you have any difficulty accessing the report, please contact your child's teacher or Traci DeWall at 304-462-7386 Ext. 105 or
tdewall@k12.wv.us
Students at Gilmer County Elementary School are invited to show their spirit for Attendance Spirit Week. Monday-Friday, September 12-16, students are invited to dress up each day. The details are on the attached flyer and they are on the events for the Elementary School. Come on Wildcats! Let's go to School!!
GCES Beginner Band Night: Students in grades 3rd, 4th and 5th who are interested in joining band for the first time are invited to stop by the GCES Cafeteria on Tuesday, August 30th. You can arrive anytime between 5pm-6:30pm and find the band instrument that fits you the best! Bandland will be on site to help with instruments. Feel free to contact Ms. Leggett with any questions,
jleggett@k12.wv.us
For the first time in West Virginia, the 100 Days of Reading event will be taking place in Summersville at the Veteran's Memorial Park on Saturday, August 13th. Families from Gilmer County with children attending GCES through our Save the Children partnership are invited to attend this event and receive FREE resources, including backpacks, books, school supplies, fresh produce, and more! Please plan to attend, 10am--1pm.
Wild, Wonderful West Virginia Summer Boost 2022 concluded with a Family Festival on Friday, July 29th. Thank you to Communities In Schools, Julie Busby, for the wonderful day of fun! Thank you to our parents, guardians and siblings that joined us in celebrating all of the fun we had at Summer Boost 2022. Thank you to our Summer Boost 2022 staff for all of your hard work to help our students be successful. Thank you Student Campers for your smiles, laughter and enthusiasm. See everyone next year at Summer Boost Vacation 2023: SPORTS!!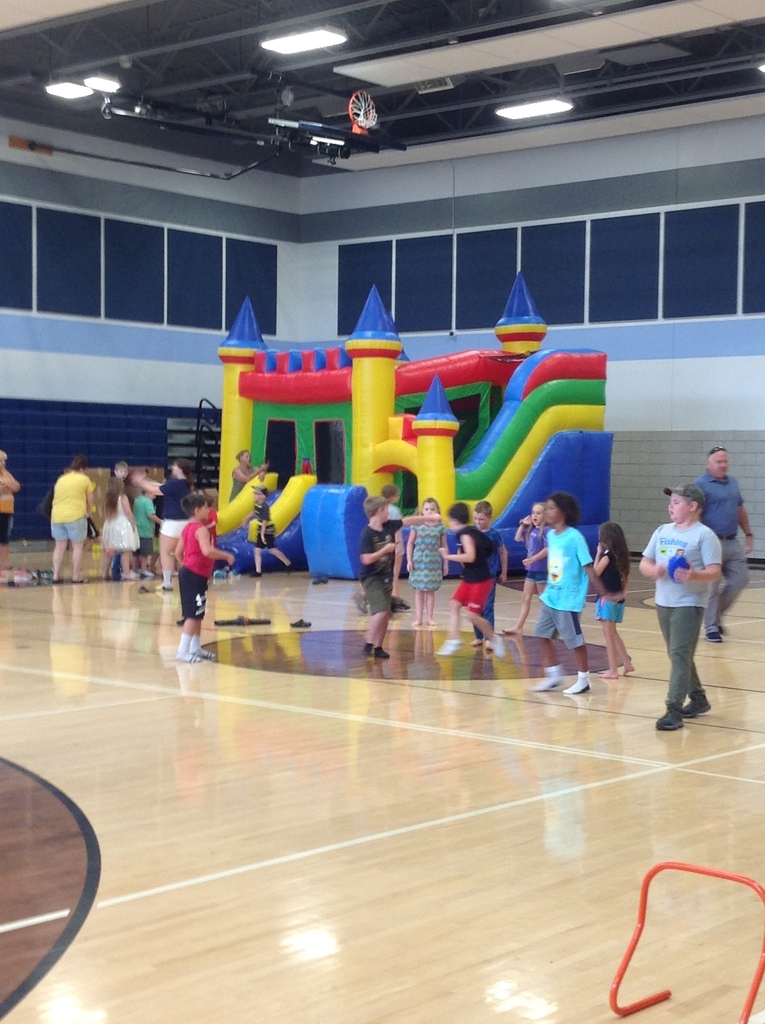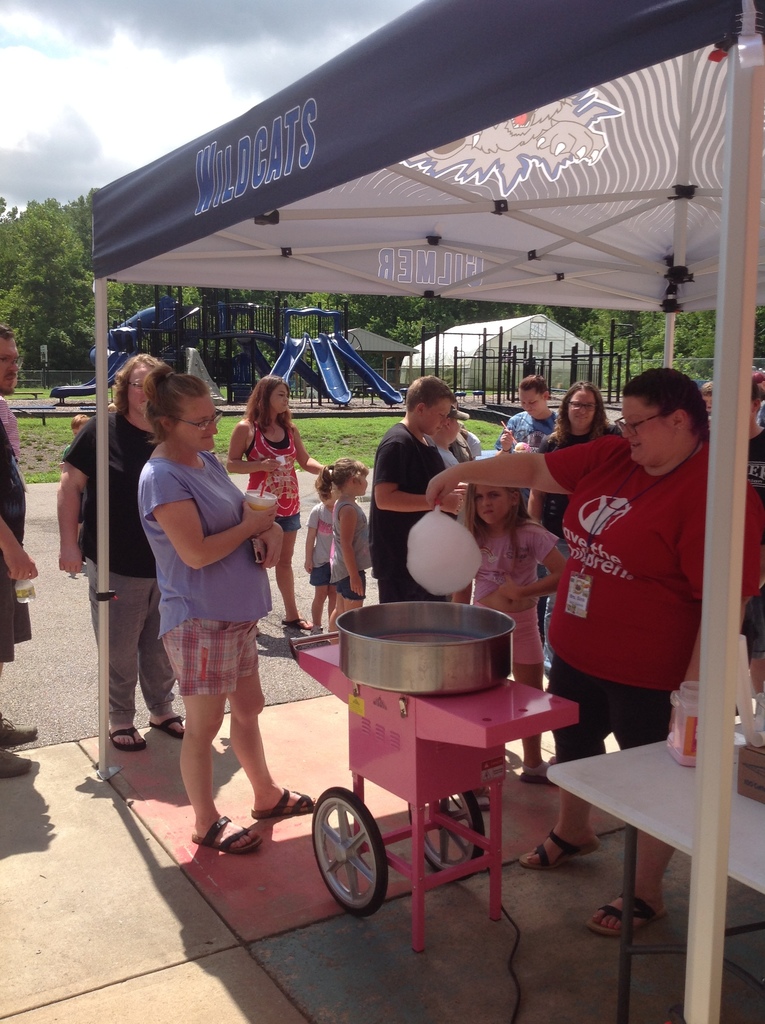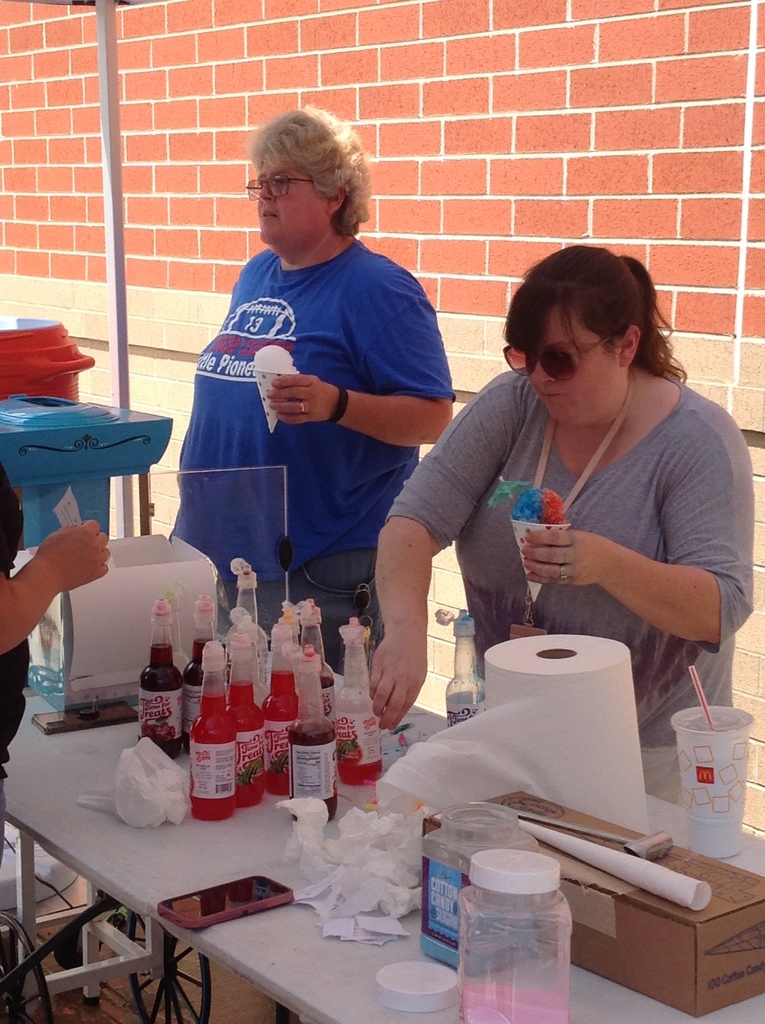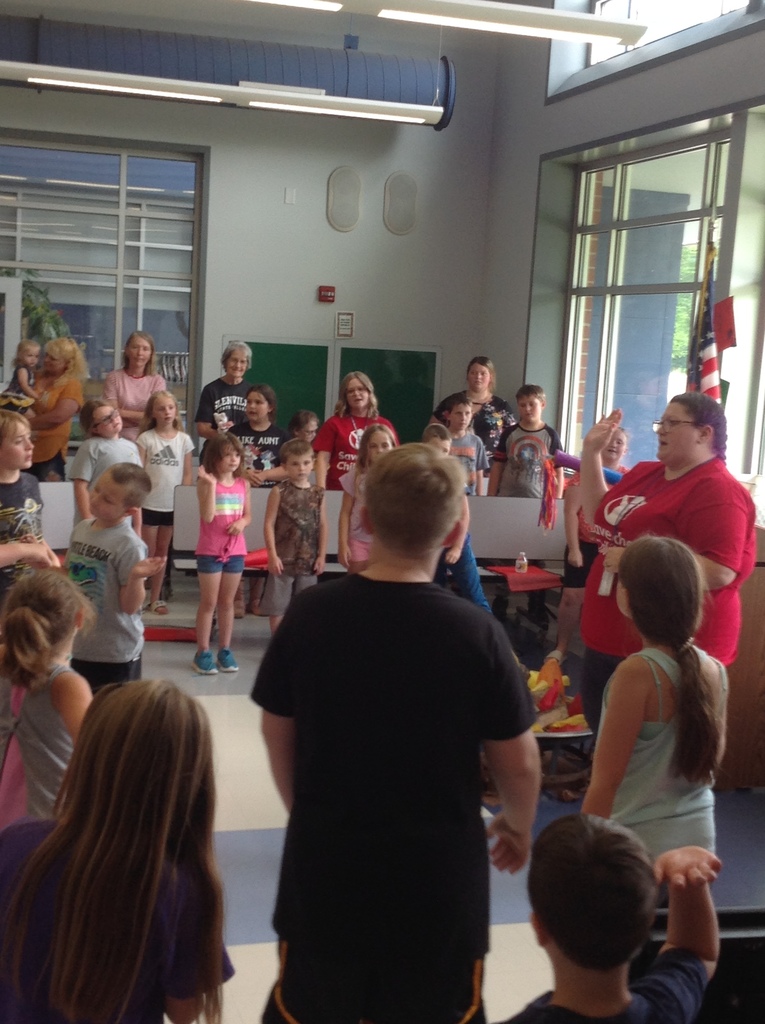 GCES families, mark your calendars for our Open House for the upcoming school year. We are getting geared up for a great year!
We have continued to enjoy our Wild, Wonderful West Virginia Summer Camp! Our students have traveled to Bulltown Historical Village, Lewis County Park, ridden the boat at Stonewall Resort, and enjoyed a visit from our Gilmer County Fire Department. Students have chosen our theme for next summer: SPORTS Camp! Families of our current campers are invited to join us Friday, July 29th for a Family Celebration, noon-2pm at GCES.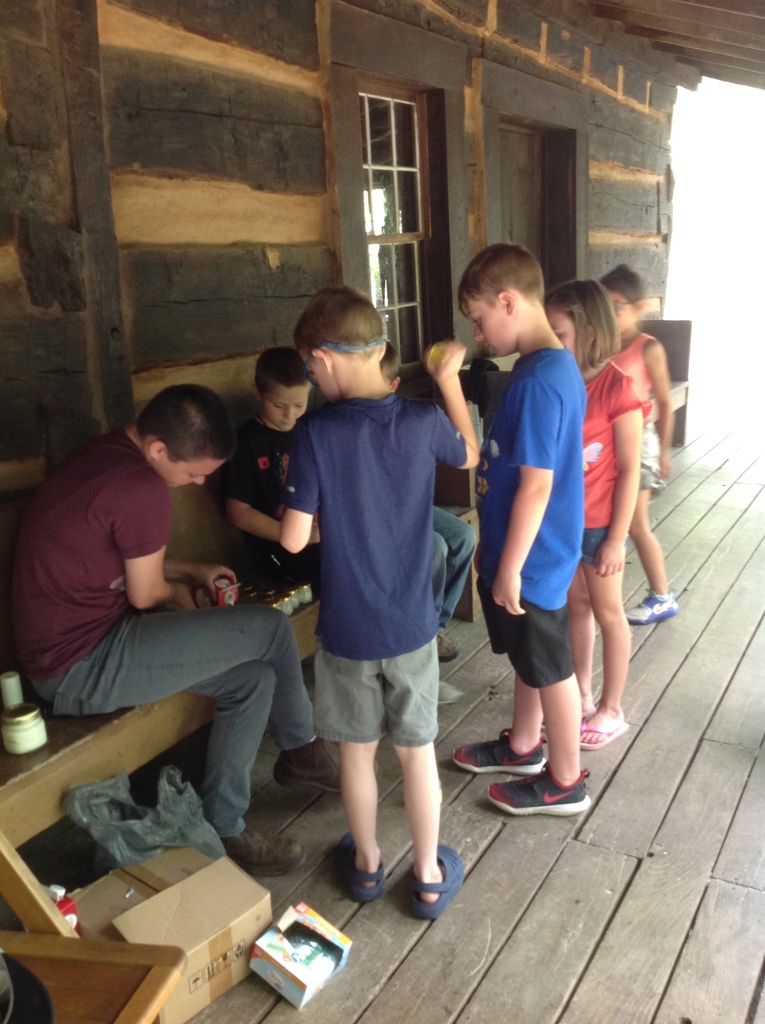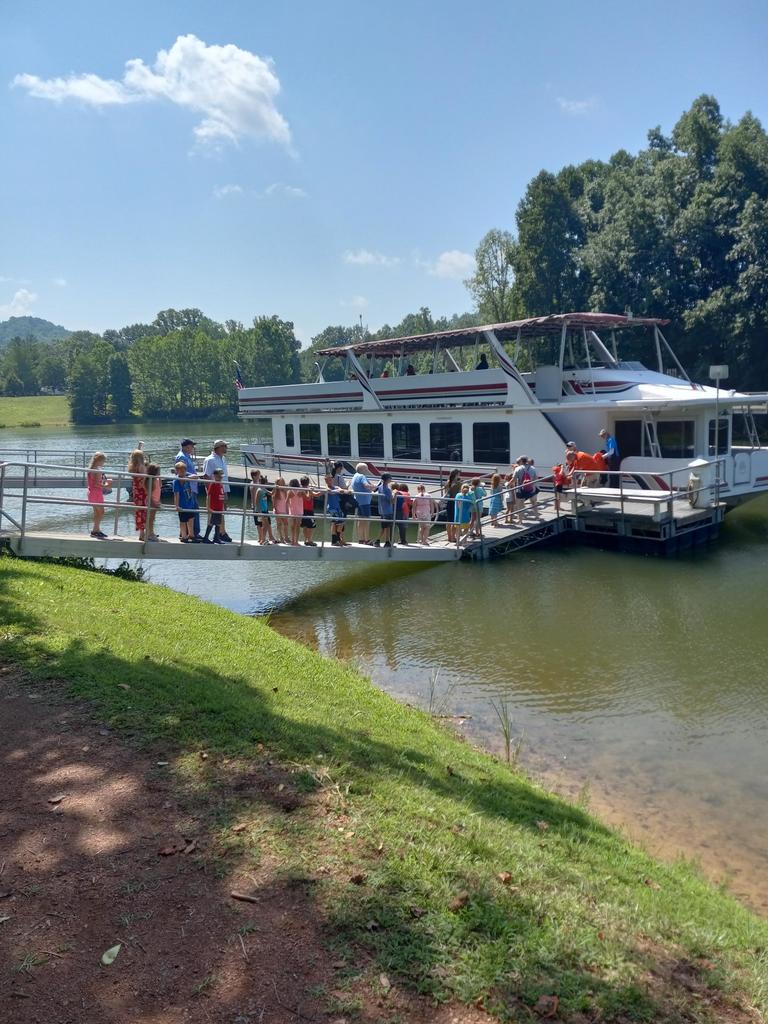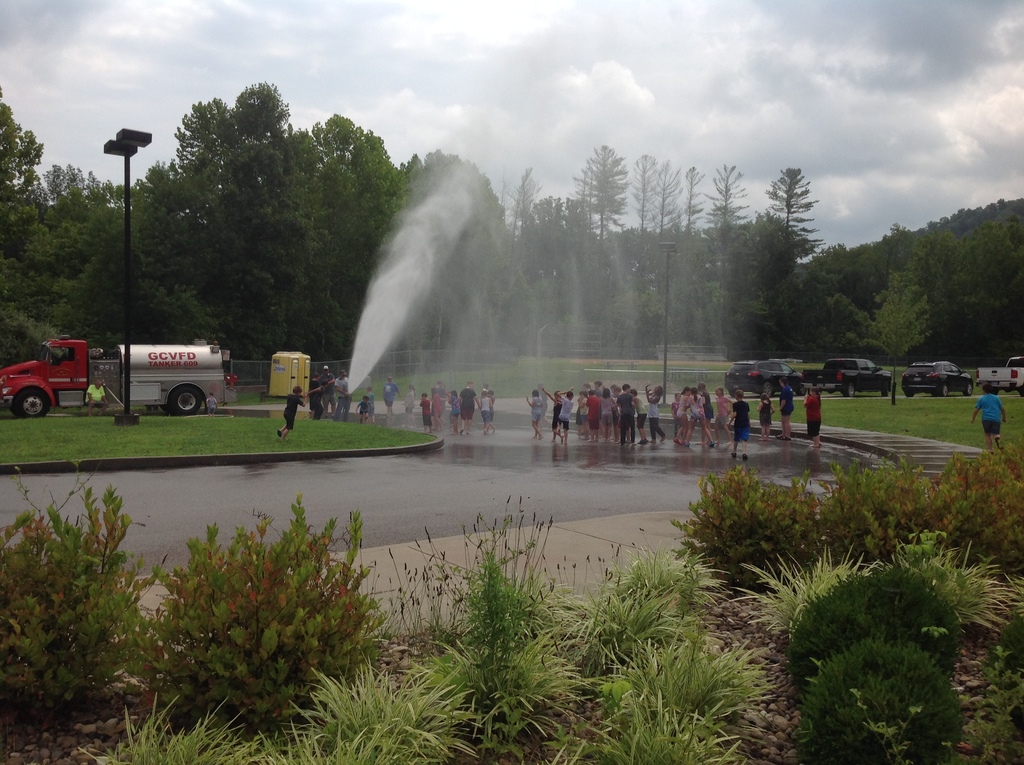 Swing by Gilmer County Elementary School on August 9th, 2022, for the Back to School Drive Thru presented by the Gilmer County FRN. The event runs from 4PM to 6PM located at the parent pick up/drop off loop. For more information call (304)462-7545.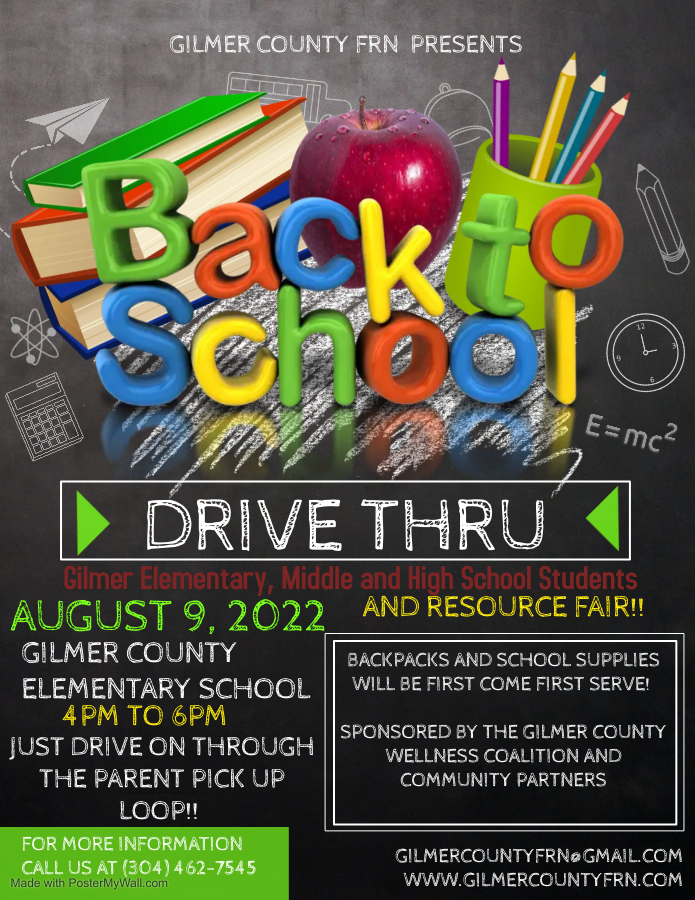 We hope that staff and students are having a great summer! As we prepare for next year, we want to make sure everybody has some important dates related to the school calendar. For questions, please call the office of GCES at (304)462-7338.